Accomplishments
Breaking News from Pendragon Acres U.S. K-9 INC.
Ask yourself … Why arm our schools with what we are trying to keep out?
Trained German Shepherd K-9 to protect our children in every school across America.
We at Pendragon Acres are strong believers that we need to keep Guns/drugs/weapons/alcohol out of our schools.  We do not believe it is a smart decision to arm teachers / school staff with what we are trying to keep out of our school systems.
Why would we have the guns/weapons already on school property to where the bad person could have access to it if they got on school property did harm to the teacher or staff member carrying the gun and takes the weapon to cause harm to our children, teachers and staff.
Arming teachers / staff only gives the bad guy easier access to a gun that is already on school campus all they have to do is make their way on school property take the gun and do their harm.
Lets keep guns out of our schools as it should be and as all school rules have stated in pass times.
Lets arm our schools with trained K-9's from Pendragon Acres. Our K-9's are fully trained to sniff out Guns, Drugs, Alcohol, weapons, etc. Our K-9's will sense the bad before there is a chance to cause harm/ciaos to our children in our school which will and should be a safe haven for our children.
Deschamps Corner General Store and Pendragon Acres U.S. K-9, Inc. had a benefit concert, featuring The Clazmatics classic rock band with a guest appearance, Curtis Gray, from American Idol Season 11. The concert benefited Joey Vega, a husband and father who suffers from epilepsy and seizures. He is progressively getting worse, and is in need of a seizure detecting/alert K-9.
Bradenton boy injured in drive-by shooting meets new service dog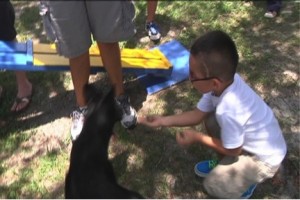 Continue reading →
==============================================
Join us April 12th & 13th for The 2014 Brooksville Blueberry Festival!
=============================================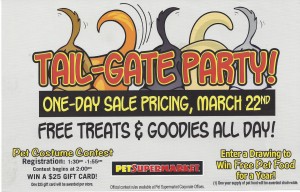 We wanted to thank Pet SuperMarket for being our Host.
We'd also like to thank everyone who attended the Tail-Gate Party!
We all had a Great Time.
Hey, Pendragon K-9 Cuties: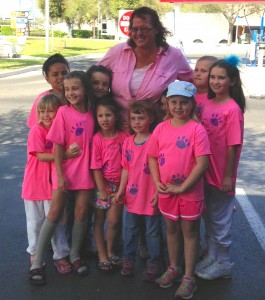 Thanks for coming! We hope you had lots of fun too!  
We'll all be there to cheer you on Opening Game! March 29th 2014. GO TEAM!
Luncheon held for 9's Everyday Heroes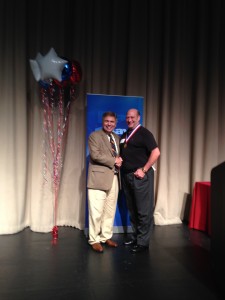 Continue reading →
Brooksville breeder donates service dog to vet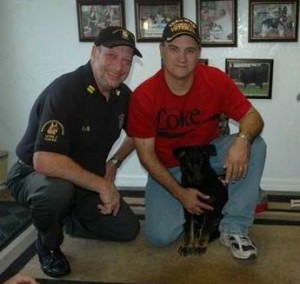 Sunday, December 29th 2013
Michael Giannetti, left, has been working with Ernest Chainey for nearly two years to bring him a PTSD canine. KIM DAME