Testimonials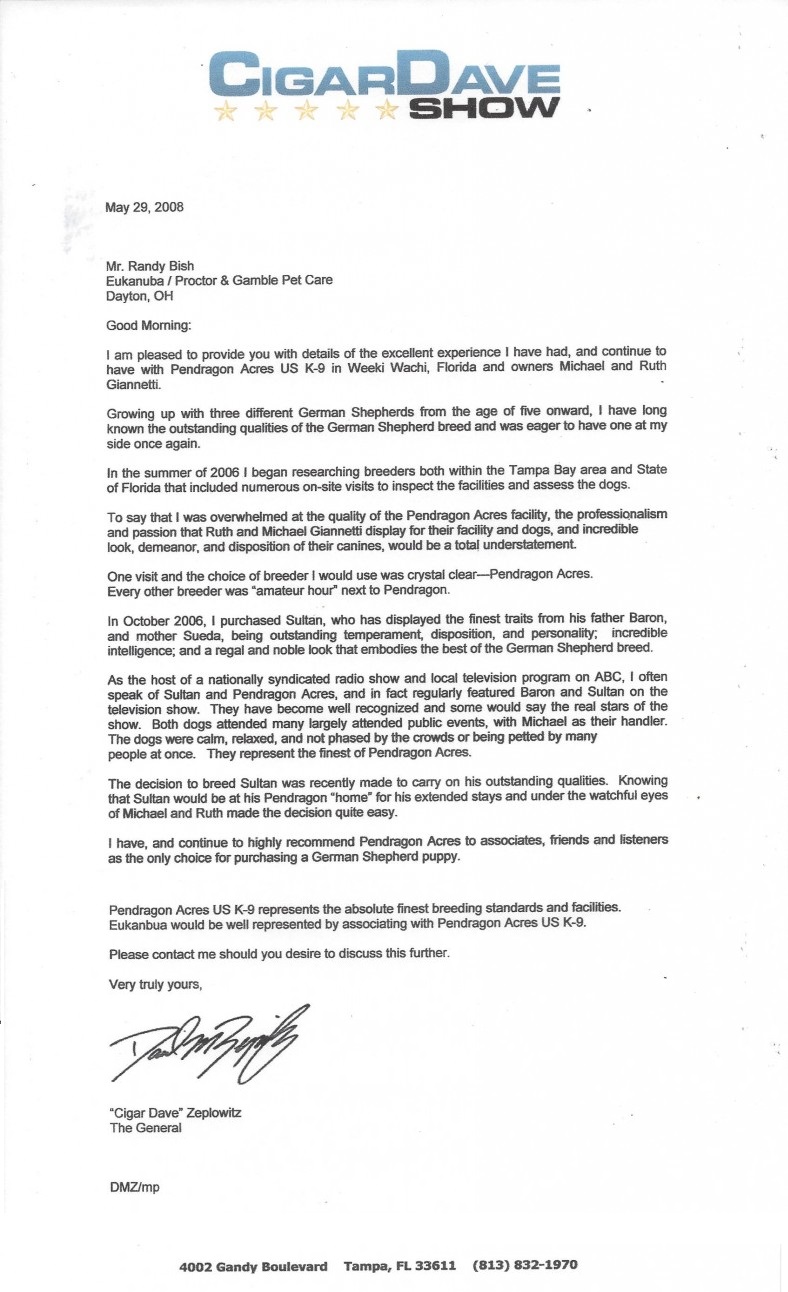 To whom this may concern,
As a member of the local media and a feature writer for Hernando Today prior to its closure in November, I was given a direct insight into the workings of Pendragon Acres US K-9. I covered several stories from the front lines, witnessing first-hand the dramatic positive changes to the lives of those Pendragon touched through the placement and training of top quality canines. The recipients include a veteran who served in Iraq and now suffers from PTSD, a child with Grand Mal seizure, a local resident, disabled by a rare Tarlov Cyst whose former service dog was killed in a hit and run, and an innocent child victim of a flyby shooting in Bradenton.
Each case initiated a response from Pendragon Acres that resulted in the placement and training of a top quality canines of superior breeding. All efforts were done at a minimum or no cost to the recipients. Yet each life was dramatically touched and improved by the addition of a Pendragon German Shephard.
I have spent countless hours interviewing these sources and observing the training and follow up of their service canines. During that time, I witnessed a program that put control in thier hand, with canines' custom chosen and trained for their individual circumstances.
I am also a parent raising a nonverbal severly autistic child who is among the 50%that are prone to wandering. With few resources available to parents like me , I am excited to be a part of a program for autism service canines through Pendragon Acres.
If you have any questions, please feel free to contact me at(352) 442-8657
Sincerely,
Kim Dame
Feature Writer
Florida News Flash